Shurink and LDM, Non-Invasive Lifting Package
Shurink is one of the HIFU (High Intensity Focused Ultrasound) treatments developed in South Korea similar to Ultherapy. Unlike Ultherapy, it involves less pain, is more affordable and yet effective. It tightens the skin to make your sagging facial line appear slimmer, sharper, and tighter. It is a high-tech procedure that targets accurately at 1.5mm, 3.0mm and 4.5mm deep skin fibers and utilizes ultrasound waves to produce a thermal coagulation zone. At this zone, a high thermal reaction occurs which causes the SMAS layer contraction and collagen remodeling to produce skin tightening and lifting effects. The procedure is not only very quick but also has less pain with no incision and no downtime since it doesn't leave any scars. You can put on makeup after a few hours.
To maximize the result, Shurink will be done together with LDM Water Drop Lifting. LDM is a moisture lifting procedure using high-density ultrasonic energy that increases moisture in the skin and raises capability of the skin barrier. It will give you an immediate hydrating effect, skin rejuvenation and skin tightening.
Details
What's Included
1:1 Medical Consultation

Shurink Lifting Laser (300 or 500 shots)

LDM Water Drop Lifting (12 mins of skin rejuvenation mode or 20 mins of lifting mode)

1:1 Coordinator in English
Program (Duration: 90 mins)
1:1 Medical Consultation
Cleansing

LDM lifting (12 mins or 20 mins depending on the option selected)

Modeling Mask Pack

Numb Cream (30 mins)

Shurink Lifting Laser (300 or 500 shots depending on the option selected)

Skin Relaxation
About
ATOP Plastic Surgery is located at the center of the Gangnam station which is easy to get to. The clinic has a separate Petit/Dermatological center that has professional aestheticians and dermatologists. Their medical staff implements safe medical care for all clients with accurate medical judgment and know-how. ATOP Beauty Clinic Center, inspired by the design of the first-class airplane seat, is a space providing private customized services in a more relaxing and comfortable setting for visitors who came from faraway places.
Opening Hours
Mon, Tue, Wed, Fri 10am-7pm
Thurs 1pm-9pm
Sat 10am-5pm
Closed on Sundays and Public Holidays
Options
Basic - This option includes 12 minutes of LDM treatment

(Rejuvenating mode) 

and 300 shots of Shurink lifting. Suitable for those who want to lift double chin and lower parts of the face.
Intensive - This option includes 20 minutes of LDM treatment

(Lifting mode)

and 500 shots of Shurink lifting. Suitable for full-face or generally for those over mid-30's.
How to book
Schedule - Select a date & time and complete your purchase. 
Confirmation letter - Our concierge team will send you a confirmation email with directions.  
Enjoy your treatment - Simply tell your name or show your confirmation at the reception. 
Aftercare
The level of effectiveness, recovery/maintenance period, and pain level may vary by individuals.
Customer Reviews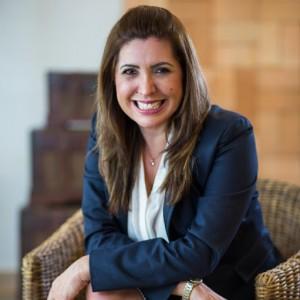 LL
06/18/2021
Luciane L.

Brazil
Beauty journey of a foreigner in Korea
I have already visited many Skin Clinics in Korea, and the Atop Plastic is one of the best reasonable prices and high standard level service within an extremely comfortable facility! With Regards to Shurink and LDM, non-invasive lifting package it's effective. After less then 10 days the results were pretty visante! Treatment and place highly recommended